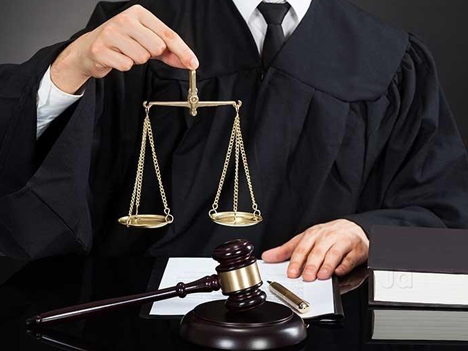 Welcome to Litigation lawyers Chennai Law office !. Avail the all in all best legal services from top lawyers in Chennai for all your legal disputes. By the way, Attorneys in Chennai at our law firm will provide consultation first. Do you need a legal help ?. By the way, Can you identify the issue ?. Most of all, never make any delay. Contact advocates in Chennai firstly. You must close the issue when it is tiny. Even a small dispute will arise as a giant. Legal consultants of litigation lawyers Chennai law office are top service providers in Urgent basis.
Organization:  
As an Indian revenue service officer, Mr. S.Murugappan the founder of this office has a thorough experience of 20 years in customs assessment, classification, special valuation, drawback, refunds, auditing, bonded warehouse facilities and held important positions in customs investigation, central excise division administration and central excise anti evasion. He resigned from the Government service in 1997 and from then onwards he is functioning as a full time indirect tax consultant with Chennai as the base.
He is assisted by a well qualified, technically competent and highly motivated team of professionals and para legal staff. The organisation is well equipped with the latest books on indirect tax law and we subscribe to electronic law journals and world customs organisation publications to keep abreast of the developments in the field of indirect tax law.
Services:
Besides providing consultancy, we prepare and draft replies to notices, prepare appeals, refund claims, settlement applications, drawback claims and writ petitions, writ appeals and suits in respect of issues relating to indirect tax as well as applications for DGFT Licences / Authorisations
We also appear before the departmental officers of the customs, central excise and service tax department, GST, Enforcement Directorate, Director General of Foreign Trade and his zonal offices, various benches of the Customs, Central Excise and Service Tax Tribunal, GST Tribunal, Settlement Commission, FEMA tribunal, High Courts and the Supreme Court.
Our coverage of issues in the field of indirect tax law is vast in scope and deep in knowledge. Our clients come from a variety of sectors such as automotive, engineering, steel, bulk drugs manufacturing, textiles, garments, leather goods, edible oils, spices, agriculture products, chemicals, paper, consumer electronics, medical and scientific equipment and wind energy.
Here is the one stop solution for all your indirect tax issues.
Guiding principles:
Understanding clients' needs and offering solutions that suit their requirements within the  framework of law.
Assisting the clients to ensure that their systems are legal compliant.
Prompt and reliable
Transparency, integrity and confidentiality in transactions and client information.
Highly effective, articulate and persuasive presentations in litigation
Precise and pinpointed look at the core problems
Thrive for excellence in what we do.